Geographic Information System
Geodatabase Management
Vector and image data management into grid format for spatial solutions.
Geocoding, orthorectification, and digitization.
Satellite image analysis and features extraction.
Geodatabase solutions and archiving both on-site and online.
Web-based GIS capabilities.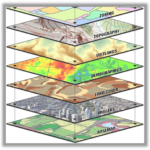 Spatial & 3D Analysis, & Mapping Solutions
Data analysis with GIS, spatial, 3D and raster analysis.
Project data QA/QC for qualification.
Vector and raster data integration and analysis.
TIN/DEM generation.
Geospatial data presentation as maps, charts, watershed analysis, 3D cubes, thematic mapping, and virtual videos.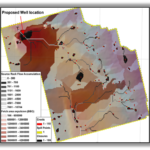 Geostatistical Analysis & Hazards Mapping
B-geO's GIS analysts provide the following services:
Hazards mapping, analysis and remedial measures – e.g. post-hurricane disaster mapping and recovery.
Basin wide pore pressure mapping and well planning.
Net to gross pay zonation and reservoir thickness mapping.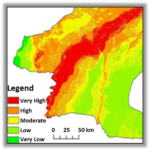 Contact Info
Berger Geosciences, LLC.

13100 Northwest Freeway, Suite 600, Houston, TX 77040

713.341.0397

713.341.0398