Real-Time
Monitoring 24 hours a day, 7 days a week.
Respond appropriately to observations that could affect Health, Safety, and Environment.
Early detection systems.
Personnel to staff existing locations, or monitor from the B-reaL™ center.
Advanced competencies for interpretation, modeling, and data analysis.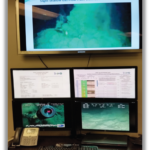 Universal Capabilities
Increased oversight of operations for various industries.
Develop and monitor Key Performance Indicators.
Simultaneous monitoring of multiple activities.
Continuous monitoring of rig operations from well placement to well control.
Real-time geosciences support to oil and gas operations.
Independent disaster recovery, hurricane monitoring, and support.
Client collaboration, communications, and reporting.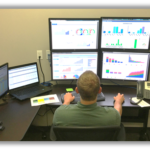 B-reaL™ Center
B-geO customized software applications.
Client specific confidentiality.
Offsite redundancy and scalability.
Close proximity to internet token ring.
Reduced onsite monitoring and logistical costs.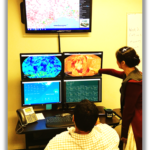 Contact Info
Berger Geosciences, LLC.

13100 Northwest Freeway, Suite 600, Houston, TX 77040

713.341.0397

713.341.0398